What is Online Security System?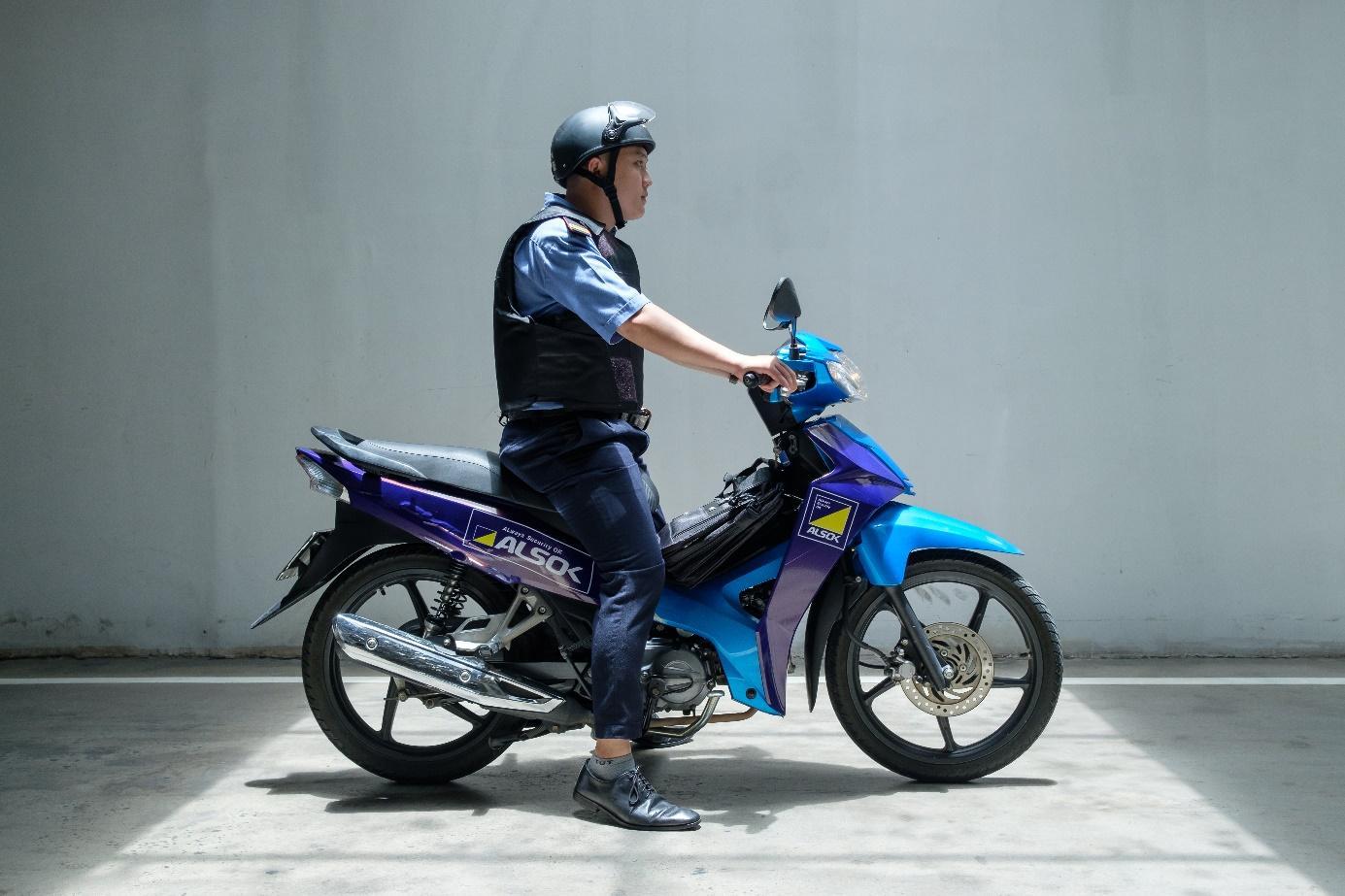 When you hear the term "security service," you may think of a service in which security guards patrol offices, factories, etc. Patrols by security guards are common in Vietnam.
However, some security services include the "Online Security System," which uses security sensors to detect abnormalities such as a burglar breaking in or a fire breaking out, and notifying a security company.
In this writing, we will introduce an overview of Online Security System.
What is Online Security System?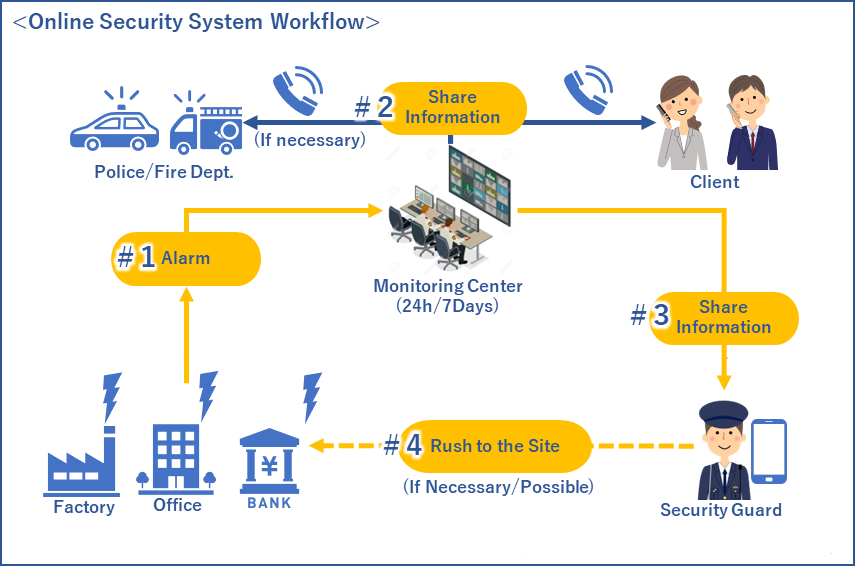 The Online Security System is an alarm system that installs security sensors in offices and factories in order to strengthen security and detects abnormalities such as intrusion by thieves and fire.
<#1>When a sensor detects an abnormality, an alarm is sent to the 24-hour monitoring center, and <#2>monitoring staff will contact the customer in an emergency and coordinate with the police or fire department if necessary. <#3>And the alarm information will be linked to a security guard from monitoring staff even if the security guard is already stationed there in the office or factory as well. <4> And he will rush to the site and perform a safety check in case needed.
Sensors in the Online Security System
There are many different types of sensors that make up the Online Security System, and some examples are listed below. Since the required security levels are different for office and factory security, ALSOK customizes sensors according to customer requests and provides the optimal Online Security System, CCTV Camera System.
・Magnetic sensor: A sensor that alerts you to the opening and closing of windows and doors. If a door or window opens while on the system is on, it will be detected as an abnormality.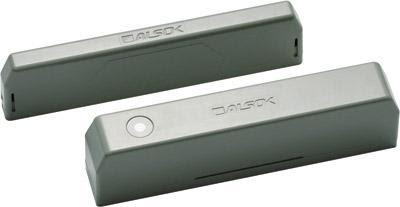 ・Glass sensor: A sensor that detects when glass is broken.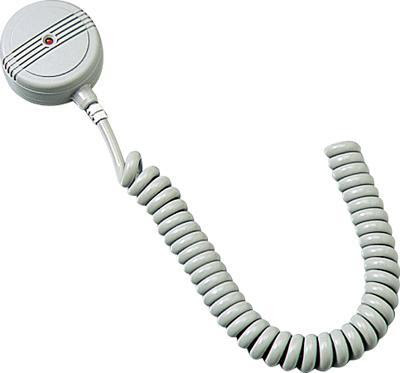 ・Motion sensor: A sensor that detects far infrared rays emitted from the human body.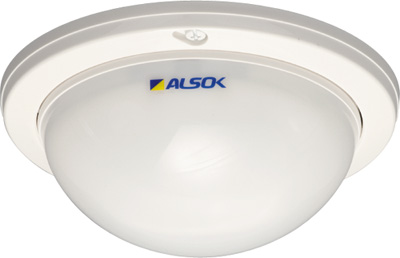 ・Infrared sensor: A sensor that blocks infrared rays to detect intrusion by a thief.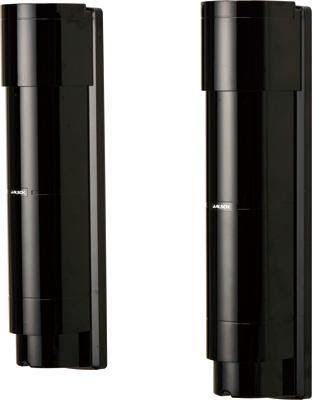 ・Heat detection sensor: A sensor used to notify of the occurrence of a fire. An abnormality is detected when the area temperature around the sensor becomes high.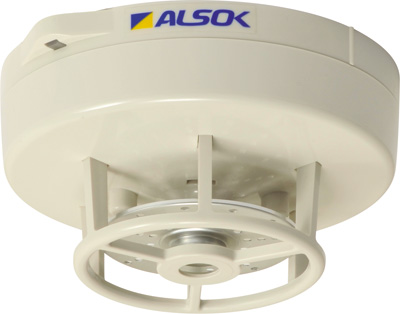 Online Security System extensions
At ALSOK, we have incorporated many years of knowledge and know-how into our Online Security System. We introduce the main extensions of ALSOK's Online Security System as below:
・Live image confirmation (linked with camera)
You can check the situation inside your office or factory in real time through a web camera. If your office or factory may have been damaged by a thief, you can immediately check the situation from a remote location.
・Accumulation of camera images
It is also possible to view camera images. Customers can prepare their own recorders and view videos online without recording or recording.
Summary
This time, we introduced an overview of the Online Security System, which uses sensors to protect offices and factories.
With ALSOK's Online Security System, we are able to provide 24h/7days round-the-clock security measures customized according to customer requests.
If you require more about the Online Security System, please contact us below.