Need to hire security guards? The benefits for each situation explanation.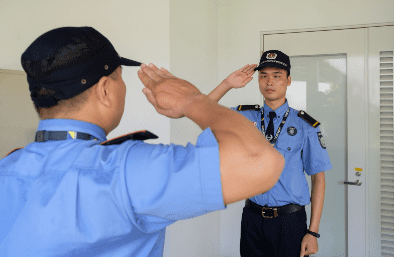 Personally, the general idea of "hiring security guards" in Vietnam comes when security needs to be strengthened. However, have you ever wondered if it's necessary indeed? As introduced in the previous column, 
it is possible to increase the level of security while keeping security costs down via devices (sensors) in Vietnam today. Definitely, there are many activities that can only be conducted by humans, such as arranging bikes in front of restaurants and shops, and managing entry to factories, and in such situations it is necessary to hire security guards. Not all security operations might be done with machines alone.
In this writing, in what kind of situation requires a security guard shall be introduced.
Security guards are necessary ?【Offices】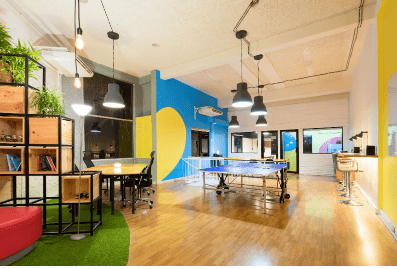 Most offices in Vietnam are located in the office buildings. There are often security guards at the entrance of the office building and at the GF.
Security is considered to be acceptable, but the point is that anyone can enter the building.
There are many tricks to steal such things. Each office should have security measures in place. That doesn't mean you have to hire security guards.
Instead of hiring security guards in the office,an online security system is recommended to be installed. (The online security system will be explained later.) If various sensors are installed in your office, it is possible to detect intruders immediately when someone enters, and it will be easier and cheaper compared with hiring security guards. 
Security guards are necessary ? 【Commercial facilities 】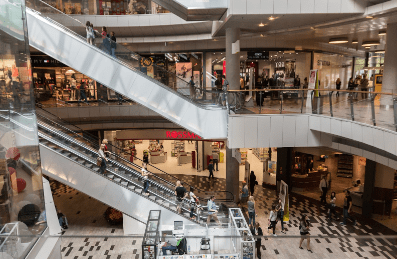 In large commercial facilities, there are many activities that can only be conducted by security guards, so it is necessary to hire them with certain posts.
There are various tasks that can only be completed by humans, such as checking many points and dealing with customers. But that doesn't mean you have to hire a lot of security guards. For example, many security guards employed for patrol work at night may be replaced by sensor-based security, and those who are assigned for motorcycle arrangement can be replaced by a motorcycle parking system.
An appropriate number of guards is given out.
We recommend a well-combined hybrid security system, where security guards conduct the activities that only humans can do, and machines operate what machines can do.
Security guards are necessary ? 【schools】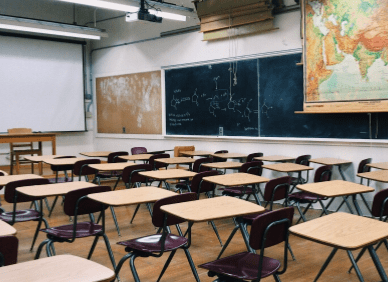 There are many tasks in schools like in commercial facilities, 
that are only conducted by security guards such as opening and closing gates, managing school admissions, and dealing with parents and children. Schools also need to hire a certain number of security guards posts, as there are many places that cannot be handled by machines.
However, a lot of schools in many countries, including Japan, have installed infrared sensors around the premises to reduce patrols by humans. Security via machines might be performed by combining sensors.
As security systems that combine humans and machines might reduce costs and raise the level of security in commercial facilities.
Things to know before hiring a security guard
As introduced so far, there are various security methods such as human security, machine security, and camera installation.
First of all, if security is supposed to be needed, you need to think about the types of security services require. For example, if it is necessary to inspect a person and record the image, it is necessary to hire a security guard and install a camera.
Machines alone cannot provide security in such situations. First and foremost, it is necessary to consider the kind of security which is suitable in each situation. At ALSOK, we can come up with a security plan together from this stage. Please do not hesitate to contact ALSOK for further discussion.
What is an online security system?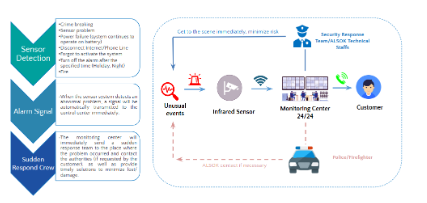 An online security system is a system that provides security by installing various sensors as described above. Security is performed by combining various types of sensors such as motion, door, and infrared. If the sensor detects an anomaly, a report is sent to the monitoring center which operates 24 hours a day.
Then, an emergency contact will be made with the customer, and ALSOK's guards will rush to the site if the area is covered.
There are various types of sensors, such as infrared sensors installed around the perimeter of a factory that can detect intruders immediately. If there is an intruder, you can find it immediately.
The online security system is also cheaper than security guards.
There are positions that depend on human force, such as motorcycle arrangements. Sensors can be installed in other areas to reduce costs and increase security levels.
Our Services – The online security system
Security guards are necessary ?  The merits are explained by situation [Summary]
This time, we introduced the benefits of hiring a security guard for each situation. In fact, there are various situations that require security, such as offices, restaurants, commercial facilities, and factories, and among them, the scale and situation are different. Since there is more than one security pattern, planning that matches the situation of each customer is required.
If you need security, please contact ALSOK for further discussion.
Please contact us if you have any inquiries about online security system installation.

Delivery as soon as possible after ordering from the inquiry, it is possible to respond quickly to unforeseen situations.
In addition, it is also possible to set the device voice with bilingual languages from 3 available languages (English, Japanese and Vietnamese)
For further information, please contact the nearest ALSOK office.